---
---
united states mine rescue association
Respirable Dust Certification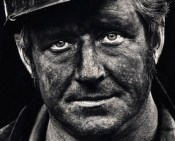 Your headquarters for online practice exams, certification test questions and answers, and other valuable resources pertaining to the the latest rules from MSHA for respirable dust sampling at coal mines.
The resources provided here are for training and preparation for respirable dust certification testing conducted by MSHA. Your successful completion of any of the online tests provided here
does not
entitle you to certification of any kind.
Click here
for additional related links and documents on the subject.
Note: The United States Mine Rescue Association is not affiliated in any way with the
Mine Safety and Health Administration
(MSHA).
---
Online Exams:
---
---